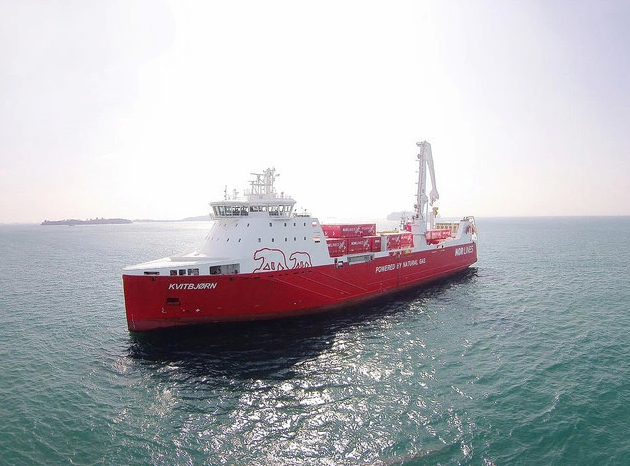 A brand new LNG-powered cargo ship touted as the 'new generation' of the NorLines fleet ran aground for unknown reasons Sunday morning outside Ulsteinvik, Norway.

The Joint Rescue Coordination Centre of Southern Norway confirmed via Twitter that the MV Kvitbjørn ran aground at 09:11 local time on Sunday and that a tug was en-route to assist the vessel. No injuries or pollution was reported, the JRCC said.

The MV Kvitbjørn was refloated later Sunday evening, according to local reports. AIS data on Monday showed the vessel moored near Alesund, Norway as of 16:33 GMT.

The MV Kvitbjørn entered into service for the Norwegian shipping company in April after completing its historic voyage from the shipyard in China to Norway – the longest voyage ever undertaken by a vessel running solely on liquefied natural gas (LNG).

The 5,000 DWT Kvitbjørn is one of two LNG-powered, short sea ro-ro cargo ships ordered by Nor Lines. The vessels are built to Rolls-Royce's award-winning Environship concept, incorporating a range of energy efficient technologies that promises to reduce CO2 emissions by up to 40 percent compared to similar diesel powered vessels. The vessels feature a Bergen pure gas engine, not a dual fuel engine.

The MV Kvitbjørn, along with sister vessel MV Kvitnos, will operate between northern Europe and Norway. The MV Kvitnos was expected to be delivered this month.