Antwerp soon to have world's biggest malt terminal|Three News
Port of Antwerp soon to have world's biggest malt terminal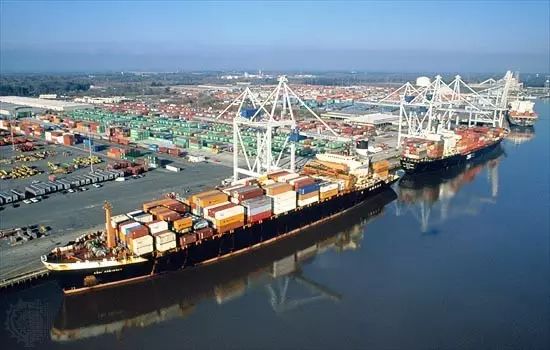 THE Boortmalt malting works in Antwerp is being expanded to make it the largest terminal in the world that will provide the core ingredient in beer and whiskey worldwide.
Its parent company, the French grain cooperative Axereal, also plans to set up an Antwerp R&D centre for its malt masters.
Antwerp is the ideal port from which to export the commodity shipped in boxed bags or in containerised bulk to South America, Africa and Asia.
Axereal has 10 malt plants in Europe which will shortly have an annual production capacity of 1.3 million tonnes. The new investment will raise the capacity of the Antwerp plant from 360,000 to 470,000 tonnes.
The grain cooperative has chosen Antwerp as the multimodal hub for its European goods flow. The main advantages of Antwerp are the logistics capacity to handle and store the full product range and package it in bags, bulk and containers.
Said Boortmalt CEO Yvan Schaepman: "With this new malt complex Boortmalt will be able to offer its customers unique, innovative, high-quality products and services".
Malt is germinated cereal grains that have been dried in a process known as "malting". The grains are made to germinate by soaking in water, and are then halted from germinating further by drying with hot air.
Malted grain is also used to make malted shakes, malt vinegar, confections such as Maltesers and Whoppers, flavoured drinks such as Horlicks, Ovaltine and Milo, and some baked goods, such as malt loaf, bagels and rich tea biscuits.
Australian, Chinese premiers talk free trade benefits, protectionist pitfalls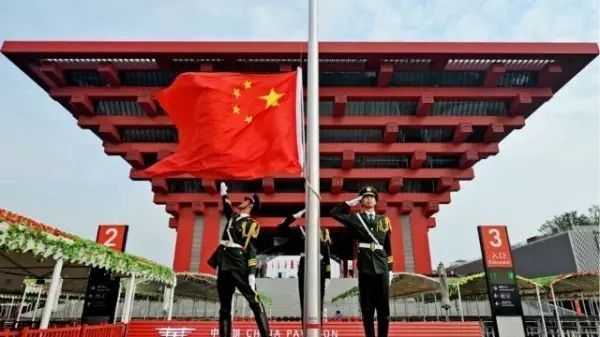 AUSTRALIAN prime minister Malcolm Turnbull and Chinese Premier Li Keqiang, who is in Australia for bilateral talks, have used a series of forums for state and territory leaders and business figures in Sydney to talk up the benefits of free trade and warn against the pitfalls of protectionism.
Mr Turnbull praised the wide trading relationship between the two nations while acknowledging the "reliable, valuable and trusted" partnership could be further improved, reported the Australian Associated Press.
Earlier, Mr Turnbull signed a deal with Mr Li to expand chilled meat market access from 11 firms to all eligible Australian exporters.
He said 96 per cent of Australia's goods trading in both directions were eligible for preferential access. "The doors of these markets – of our markets to each other – have been opened wider than in any time in our history, but we can and will do more," Mr Turnbull was quoted as saying.
The Liberal leader reaffirmed a commitment to free trade, open markets and open investment and said both countries understood that protectionism was not a solution.
"Protectionism is not a ladder to get you out of a low growth trap – it's a big shovel to dig it deeper," Mr Turnbull said.
Speaking through a translator, Mr Li spoke to a business leaders' roundtable meeting about a commitment to mutual openness.
He said China had a trade deficit with Australia but would not resort to narrowing imports. "On the contrary, we believe expanding two-way trade will be good for improving the trade balance and let us jointly send out to the world the strong message of upholding free trade," Mr Li said.
The Chinese leader said the pursuit of free trade needed to include appropriate oversight. "At the end of the day, the products must satisfy the consumers," he said. "It is my hope that the outcomes of this roundtable meeting will be turned into consensus among the business communities of both countries."
UPS adds six new stations to its China-Europe multimodal railway service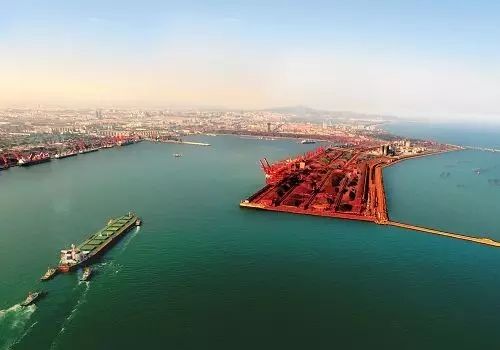 UPS added six stations to its full and less-than-container load multimodal rail service between Europe and China, the world's largest trade lane.
Changsha, Chongqing, Suzhou and Wuhan stations were added in China to the existing stations of Zhengzhou and Chengdu. In Europe stops in Duisburg and Warsaw were added to the existing stops at Lodz and Hamburg.
"Our China-Europe rail services can save customers up to 65 per cent versus air freight and improve time-in-transit by 40 per cent versus traditional ocean freight service," said UPS forwarding chief Cindy Miller.
The four new Chinese stations were chosen for their close proximity to provincial industrial manufacturing, commercial and cultural centres in interior China.
Duisburg is in the heart of Germany's industrial Ruhr with access to onward river, rail, road and air transport services. Apart from being Poland's capital, Warsaw is also a centre of e-commerce warehousing and a manufacturing hub.
UPS China-Europe Rail service also includes the following features: closed circuit TV monitoring during train transition and seal management; temperature control using thermal liners, pallet covers, and diesel-powered reefer (heated) containers to protect more sensitive cargo; and Customs clearance limited to China and European import/export countries.
(Latest News from the Shipping Gazette shippingazette.com. Subscribe by email today to get free daily news)
Scan the QR code to get the free magazine
Click"阅读原文",to read exclusive news reporting