Containership charter market shows signs of firming|Three News
Containership charter market shows signs of firming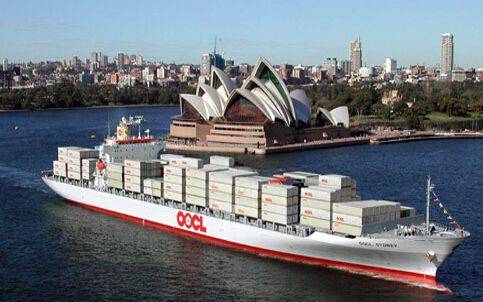 GREEK shipowner Danaos has chartered one 10,100-TEU containership to Yang Ming and two 10,100-TEU ships to OOCL, which were previously on long-term charter to Hanjin Shipping when the South Korean shipping line entered into receivership last August.
One broker source, however, said the fixed rate hire is "only in the low teens", compared with Hanjin's US$54,000 per day.
Danaos said during its results conference recently that it had submitted an unsecured claim to the Seoul Bankruptcy Court of $598 million to cover unpaid charter hire and compensation for the early termination of the charter party contracts on the three ships, together with five 3,400-TEU vessels also on charter to Hanjin, reports London's Loadstar.
Despite the substantial decline in revenue, Danaos is more upbeat now that the vessels are re-chartered, and the market is showing signs of firming as a result of a new wave of enquiries by carriers.
According to Alphaliner, the increased activity has reduced the number of available 7,500-11,000 TEU ships, down from 17 to eight in the past two weeks, driving rates up and improving fixture conditions for owners.
However, the panamax market remains in a slump, with 54 ships of 4,000-5,300 TEU still idle, according to the latest data, with some 34 vessels in hot or cold lay-up.
Scrapping rates are continuing to improve as the price of steel goes up around the world, with current rates at around $350/LDT, and are expected to rise further.
Analysts predict that the final amount of cellular tonnage sent to breakers' yards this year will exceed 700,000 TEU, beating the record of 658,000 TEU set last year.
US Federal Maritime Commissioner Doyle okays Maersk scheme with caveat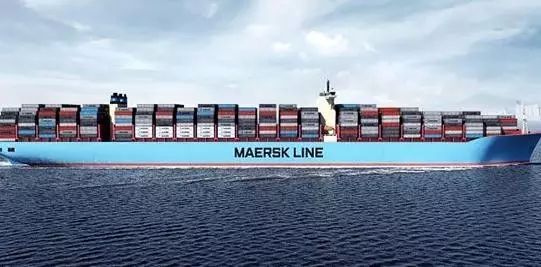 US Federal Maritime Commissioner William Doyle has voted for the lastest Maersk-CMA-Hyundai scheme, while warning shippers to beware because it is different from the previously approved 2M alliance.
"I voted to allow the agreement styled the 'Maersk/MSC/HMM Strategic Cooperation Agreement' to go forward. However. . . shippers should understand that the terms and conditions set-out in the 2M Alliance agreement are not available to shippers under this new agreement," he said.
"Indeed, in the Maersk/MSC/HMM strategic cooperation agreement there is no reference to 2M anywhere in the agreement," he said.
In mid-December 2016, Maersk Line announced that, together with its 2M Alliance partner MSC, it was entering into a Strategic Cooperation with Hyundai Merchant Marine (HMM).
Said Maersk: "2M cargo will however only be loaded onto HMM vessels with customers' express agreement – and only on the HMM operated service that is part of the Asia to US west coast slot swap agreement. These HMM services are not part of the 2M network today."
MSC said much the same: "The agreement primarily sees Hyundai purchasing slots on 2M vessels with the 2M partners also purchasing a number of slots with Hyundai on selected routes. The detail of the agreement, its structure and guarantees have been carefully considered with this in mind."
Shippers are advised that they should review their options with all ocean carriers. Make sure you know which actual ocean carrier vessel will carry your goods.
Newly dredged Suez Canal Terminal welcomes 18,300-TEU Maren Maersk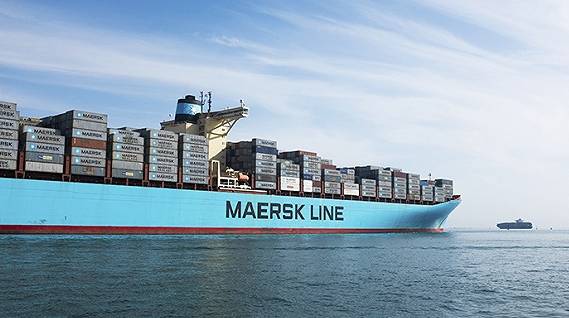 THE Suez Canal Container Terminal (SCCT) at Port Said East has accommodated the second Triple-E class vessel, the 18,300 TEU capacity Maren Maersk, to call at an Egyptian port now that its channel and port basin have been dredged to a depth of 18.5 metres.
Maersk's APM Terminals, the majority shareholder of SCCT, partnered with the Egyptian government and local authorities to complete the dredging project, which is part of a plan to raise the terminal's annual container throughput capacity to 5.4 million TEU. A total of US$850 million has been invested in SCCT since the terminal opened in 2004.
SCCT director of Public and Government Relations, Hany Al Nady, was quoted as saying in a report by Port Technology: "In partnership with the Egyptian government, we are transforming Port Said East into a strategic container handling axis for the region."
DP World recently announced that it wanted to set up a dry port near the capital city of Cairo.
There are at present a total of 388 containerships of 10,000 TEU and above in service in the global fleet, including 47 with capacities of 18,000 TEU or more, with another 58 on order. Vessels of this size are primarily deployed on Asia-Europe trade routes which transit the Suez Canal.
(Latest News from the Shipping Gazette shippingazette.com. Subscribe by email today to get free daily news)
Scan the QR code to get the free magazine
Click"阅读原文",to read exclusive news reporting