Cosco Shipping to buy 14 boxships for US$1.78b|Three News
Cosco Shipping to buy 14 containerships for a total of US$1.78b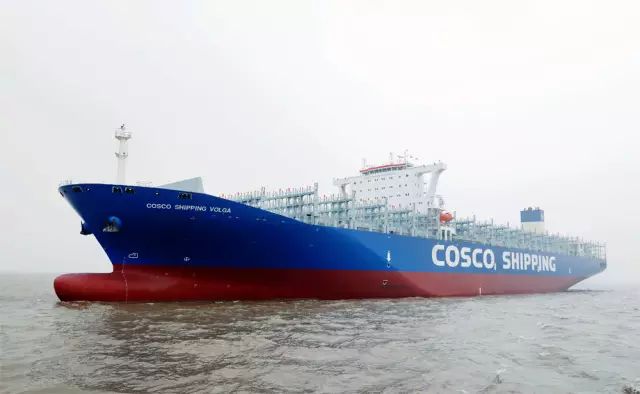 CHINA's Cosco Shipping Corp is to purchase 14 more containerships in two deals worth a combined US$1.78 billion, American Shipper reported citing local news source China Daily.
Six mega ships will be purchased from Shanghai Waigaoqiao Shipbuilding Co with eight vessels purchased from Shanghai Jiangnan Shipyard (Group) Co. The 14 vessels are slated for delivery over the next two years.
Traditionally, Chinese shipping companies mainly transported containers on shipping lines between Asia and Africa, and China and Southeast Asia," said Wan Min, general manager of China Cosco Shipping Corp, according to the report. "But we are now focusing on major shipping lines between Asia and Europe, and Asia and North and South America.
"Free trade arrangements, including the Regional Comprehensive Economic Partnership, the China-Association of Southeast Asian Nations Free Trade Agreement and China-Australia FTA, will also offer new growth opportunities for China Cosco Shipping's container cargo services in the Asia-Pacific region," he added.
Cosco Shipping Lines, the container carrier subsidiary of Cosco Shipping Corp, has an order out for 33 containerships that would add another 500,000 TEU to its total 1.64 million-TEU fleet.
The China Daily report also quoted Cheng Zhiwei, an analyst with Changjiang Securities Co, who said new orders for containerships will boost the company's presence, but could also have a negative effect on the industry.
"The race for larger container vessels will delay the recovery of the industry as the global shipping sector has experienced rocky times in recent years," said Mr Zhiwei.
But Wang Mingzhi, deputy director-general of the Waterborne Transport Bureau at the Ministry of Transport, said an upgrade was a positive move.
"Better-equipped ships will help the company compete against international rivals," said Mr Wang.
The world's top container lines, Maersk Line of Denmark, MSC of Switzerland and CMA CGM of France hold a 40 per cent market share globally, leaving Chinese companies with "a relatively small share in comparison," according to Mr Wang.
LA becomes first western hemisphere port to handle 9m TEU annually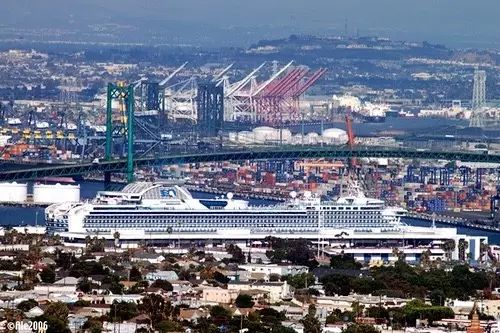 TAIWAN's Evergreen Line's boxship Ever Sigma played a major role by helping the Port of Los Angeles to set a record by becoming the first facility in the western hemisphere to handle more than 9 million TEU in one year.
The vessel discharged the 9 millionth TEU to pass through the Port of Los Angeles in the span of 12 months, setting a new annual record for the most container throughput of any port in the western hemisphere.
The 12-month period for this new record corresponds with the port's July 1, 2016 through June 30, 2017 fiscal year, and the port is on track to end the 2017 calendar year exceeding last year's record volumes, according to media reports.
"Congratulations to everyone involved, including captain and crew of the Ever Sigma, the ILWU labor workforce, and the Everport terminal management team in Los Angeles. Los Angeles remains an important and strategic gateway for Evergreen, and we look forward to growing our business via the Port of Los Angeles", said Roy Amalfitano, vice chairman of Evergreen Shipping Agency (America) Corporation.
The Port of Los Angeles is America's premier port and develops strategic and sustainable operations to benefit Southern California's economy and quality of life. North America's leading seaport by container volume and cargo value, the Port of Los Angeles facilitated US$272 billion in trade during 2016.
CEVA starts rail service between Guangdong province and Germany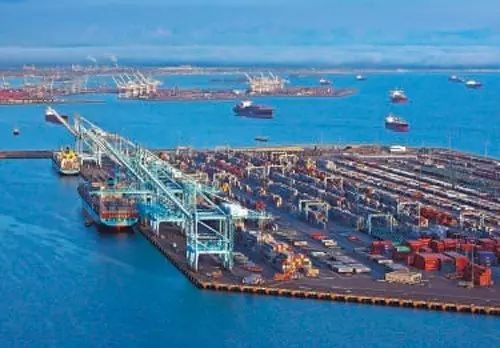 MAJOR global supply chain management company, CEVA Logistics, has launched a new rail service linking Shilong in southern China's Guangdong province to Hamburg in Germany.
Working together with the Chinese state railway company, the new regular block trains will route Shilong, Manzhouli (China), Zabakalsky (Russia), Brest (Belarus), Malaszewicze (Poland) and Hamburg with a station-to-station lead time of 17-19 days.
CEVA's new year-round service solution will save customers up to 2 days in time compared with other routings and will also deliver cost savings as a result, the company said in a statement.
CEVA first started its China-to-Europe rail services from Suzhou in 2010 and has built a network encompassing key Chinese cities through its "northern route" operation including Suzhou, Changsha, Shenyang, Hefei, Chongqing, Chengdu, Zhengzhou and Wuhan to European destinations including Moscow, Warsaw, Lodz, Duisburg, Hamburg, Nuremburg and Tilburg. From there it uses its extensive trucking network for onward delivery to major European cities.
In addition to the new "southern route" and its existing "northern route" CEVA also operates a "middle route" via Mongolia to Europe to shorten lead times during the winter months and peak season.
The company operates both FCL and LCL services ex-China which are managed through its control tower in Shenzhen with dedicated rail and road connection teams delivering high-standard customer service through a single contact point. They also provide users of this door-to-door service with 24/7 real time tracking through CEVA's web portal to provide them with total visibility on the journey.
"This new link further extends our comprehensive rail services between China and Europe and enables us to provide customers with a reliable, highly secure door-to-door service with real-time track and trace along the route," said CEVA's head of Cross Border, Greater China, Kelvin Tang.
(Latest News from the Shipping Gazette shippingazette.com. Subscribe by email today to get free daily news)
Scan the QR code to get the free magazine
Click"阅读原文",to read exclusive news reporting