CMA CGM unveils new slogan 'Shipping the future'|Three News
CMA CGM unveils new logo with new slogan 'Shipping the future'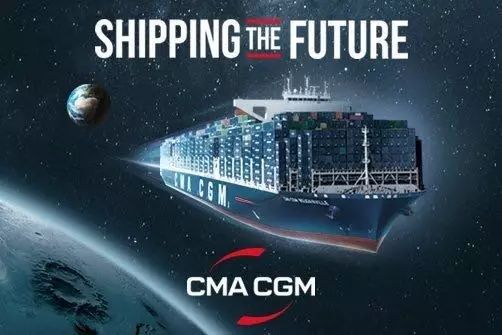 FRENCH shipping giant, CMA CGM, the world's third largest containerline, has unveiled a new futuristic look ahead of its 40th anniversary next year.
The French line's new logo and slogan 'Shipping the future' have been draped on its headquarters the CMA CGM Tour in Marseilles via a huge 528 square metre adhesive visual, Singapore's Splash 24/7 reported.
Since taking over as CEO, Rodolphe Saade has set a new strategic course with 4 priorities for the group: "Customer Centricity" by creating genuinely innovative partnerships with our customers; continued development in maritime, inland and logistics sectors; innovation and digitalisation; and enhanced expertise combined with an agile organisation.
The new logo is the eighth since the company was founded in 1978. This logo exemplifies the power and energy of CMA CGM, the company said.
Tanya Saade Zeenny, executive officer of the group, said the rebranding "reflects our values of initiative, boldness and imagination, our ability to innovate".
The new logo's colours recall the French national colours and its unique typography will now be used in a rebranding for all of CMA CGM's subsidiaries, bringing greater visual connection between the group's many regional lines.
Hapag-Lloyd retains B+ rating following merger with UASC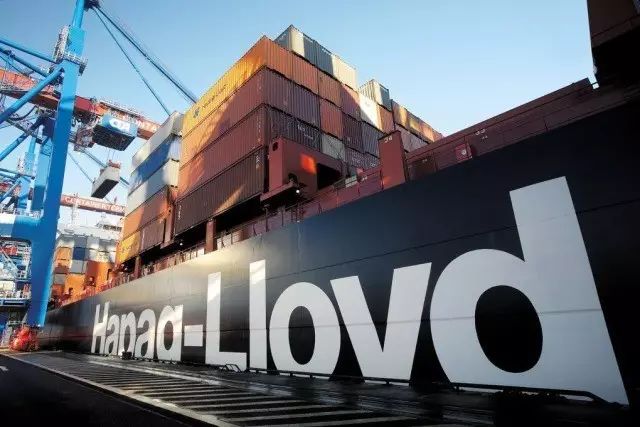 RATING agency Standard & Poor's has confirmed Hapag-Lloyd's B+ rating and took the company off its CreditWatch with future negative implications and was upgraded to outlook negative.
The merger with UASC has added debt to Hapag-Lloyd's capital structure. However, due to the acquired ships and containers of UASC no bigger investments are planned in the next few years. More cash flow should be available for repayment of debt and deleveraging.
"The company should be able to maintain credit ratios we consider commensurate with the current rating in 2017-2018," Standard & Poor's wrote in the Research Update.
The rating agency also acknowledged the competitive advantages of the merger with UASC such as Hapag-Lloyd's larger size and capacity, an enhanced network diversity, and the access to a young fleet.
The rating experts stated: "Hapag-Lloyd has demonstrated its ability to integrate acquired businesses and extract synergies, for example, after the 2014 takeover of the container liner shipping activities of Chile-based Compania Sud Americana de Vapores S A (CSAV), which underpins our rating action."
CFO of Hapag-Lloyd, Nicolas Burr, commented: "We are proud that our rating has remained unchanged after the merger with UASC which is an important milestone for Hapag-Lloyd. The rating confirms the strong industrial logic of the merger.
"Now we are better positioned for this rapidly consolidating industry and still challenging market environment."
Hapag-Lloyd plans to realise US$435 million in annual synergies starting in 2019 from the merger and has a solid financial structure including a liquidity reserve of $1.2 billion (including undrawn credit lines). Furthermore, a cash capital increase of $400 million is planned within six months after the closing of the merger.
Wan Hai Lines expands its China-Vietnam/Thailand service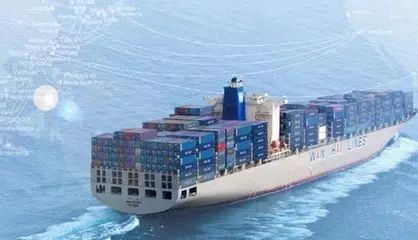 WAN Hai Lines is restructuring its China-Vietnam-Thailand (CVT) service and launching a new joint north China-Thailand (CT1) service with Cosco Container Lines, as well as taking slots on Cosco's east China-Thailand service, effective from July.
From July 10, Wan Hai Lines' independent CVT service will be turned into a dedicated China-Vietnam express service, and renamed "CV1." The service will be operated by three vessels of 1,200 TEU. The port rotation is: Shanghai, Qingdao, Xiamen, Hong Kong, Shekou, Da Nang, Hochiminh, Shekou, before returning to Shanghai.
The new joint service with Cosco, to be branded "CT1" by WHL, will deploy three vessels of 2,100 TEU. The service will commence from Dalian port on July 14 with the following routing: Dalian, Tianjin, Qingdao, Hong Kong, Shekou, Laem Chabang, Hong Kong, Dalian, reported PortNews.
Other two services secured from its partner Cosco will be named "CTV" and "CT2" by WHL. Both services will start in the middle of July.
The port rotation of the CTV service is: Shanghai, Ningbo, Shantou, Hong Kong, Nansha, Laem Chabang, Bangkok, Hochiminh, Hong Kong, Shanghai.
The port rotation of the CT2 service is: Laem Chabang, Nansha, Qingdao, Shanghai.
(Latest News from the Shipping Gazette shippingazette.com. Subscribe by email today to get free daily news)
Scan the QR code to get the free magazine
Click"阅读原文",to read exclusive news reporting