Hapag-Lloyd orders 7,700 new reefer containers|Three News
Hapag-Lloyd orders 7,700 new reefer containers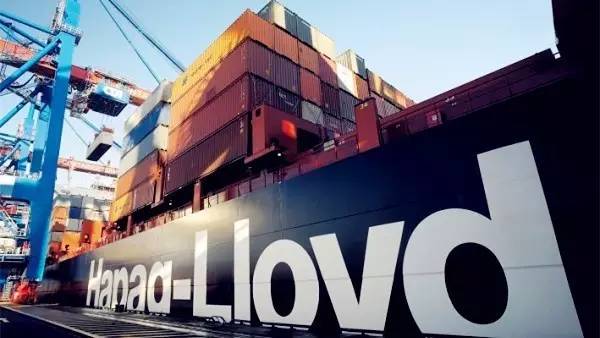 HAPAG-LLOYD has ordered a total of 7,700 refrigerated containers, including 7,000 FEU and 700 TEU units. Production of the containers commences immediately.
Within the total number of containers ordered, 1,000 of them will be equipped with "controlled atmosphere" technology, which slows down the ripening process of fruits and vegetables, allowing them to be transported for longer periods of time while maintaining a consistent quality.
For the first time, 1,000 of the new 40-foot containers will be manufactured in a plant in San Antonio, Chile, a region in which they are in high demand. As a result, it will be possible to reduce the necessary shifting of empty containers from alternative production sites, which saves both time and money in terms of empty transports.
"After the merger with UASC this past May, Hapag-Lloyd has once again significantly grown in the reefer market," said chief operating officer at Hapag-Lloyd, Anthony Firmin. "With these new orders, we are further expanding this position and investing in an efficient and modern fleet as well as in the expansion of our most recent product, 'ExtraFresh Plus'."
DP World to quit PT Terminal Petikemas Surabaya in 2019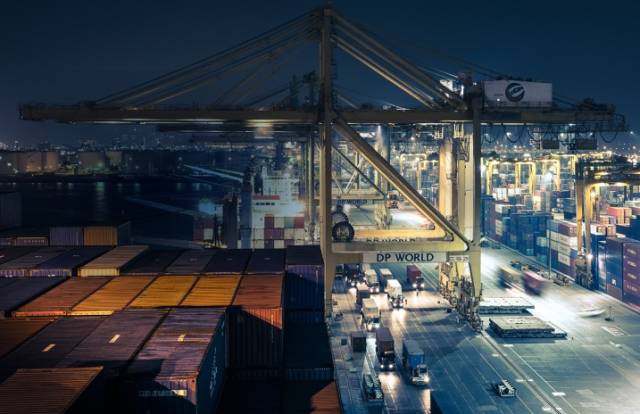 DP World has decided not to renew its operating contract for Indonesia's PT Terminal Petikemas Surabaya (TPS) after it expires at the end of 2019.
"It is unfortunate that the significant positive contributions made by global terminal operators in Indonesia have not been fully recognised, despite our successful track record," DP World Group chairman, Sultan Ahmed Bin Sulayem, said in an e-mailed statement, reported The National of Abu Dhabi.
"We are therefore disappointed that the operating contract renewal terms offered by the Indonesian authorities did not meet our threshold for continued investment. Adhering to strict financial discipline has been crucial to the growth of DP World and on that basis we are not able to renew the agreement beyond 2019."
DP World is a 49 per cent shareholder in TPS, which represents a gross capacity of 2.1 million TEU out of 85 million TEU for the group. The company acquired its interest in TPS when it purchased international ports operator P&O in 2006.
"Over the last 20 years, Surabaya has benefitted from DP World's state-of-the-art, productivity-enhancing systems, training and development programmes, as well as the company's security, safety and environmental best practices, and we are proud of our success there. We have invested significantly in the terminal infrastructure," added Mr Bin Sulayem.
In July DP World signed an agreement in Indonesia to advise on the development of two ports. The port operator signed a technical assistance contract with the Indonesian government to help develop the Kuala Tanjung greenfield port and logistics zone as well as the Belawan port, located in north Sumatra.
Cosco box terminals record 13pc growth in August to 7.7m TEU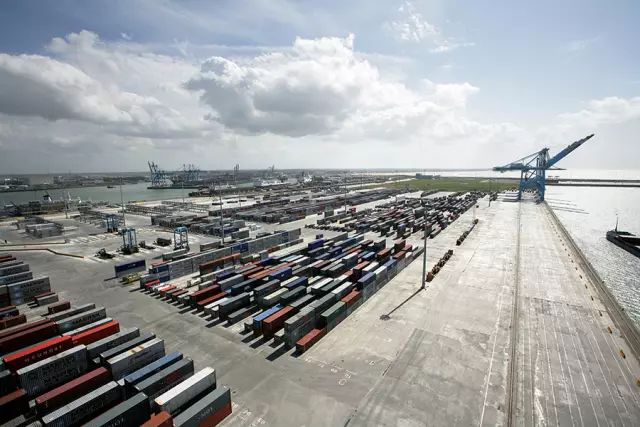 CHINA's major port operator, Cosco Shipping Ports (CSP), continued with its strong pace of growth in August, with overall throughput increasing 13 per cent to 7.7 million TEU from 6.8 million TEU in the same month last year.
Reflecting the pattern of previous months, gains were led by the overseas ports which saw volumes soar 40 per cent to 1.6 million TEU from 1.1 million TEU in August 2016, Seatrade Maritime News of Colchester, UK, reported.
This was followed by the key Pearl River Delta and Yangtze River Delta regions which saw throughput rise 10 per cent and 6 per cent to 2.4 million TEU and 1.7 million TEU respectively.
The Bohai Rim region continues to show the most anaemic growth among the segments with volumes rising 3 per cent to 1.4 million TEU. Meanwhile the newer ports in the growth regions on the Southeast and Southwest coasts continue to ramp up strongly with the former seeing throughput rise 11 per cent to 468,500 TEU and the latter spiking by a fifth to 121,700 TEU.
(Latest News from the Shipping Gazette shippingazette.com. Subscribe by email today to get free daily news)
Scan the QR code to get the free magazine
Click"阅读原文",to read exclusive news reporting