Cosco Shipping Ports' 9-mth gross profit slips|Three News
Cosco Shipping Ports' 9-mth gross profit slips while revenue increases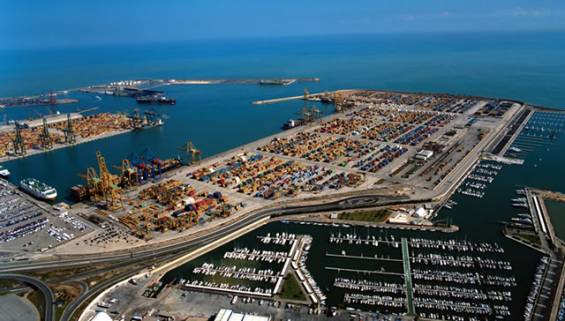 CHINA's Cosco Shipping Ports (CSP) announced that revenue in the first nine months of the year increased by 2.9 per cent to US$431 million from $419 million in the corresponding period of 2016.
However, gross profit dropped by 0.9 per cent to $155 million from $156 million in the first nine months of last year. Gross profit margin dropped by 1.4 percentage points to 36 per cent compared to 37.4 per cent in 2016, the company said.
The Chinese port investor also reported a 53 per cent increase in net profit for the third quarter, on the back of higher handling volume, according to media reports.
CSP said its third-quarter net profit was $61.78 million, compared with a net profit of US$43.9 million a year ago. Third-quarter revenue rose 8 per cent to $155.6 million from $114.1 million a year earlier, as the company's ports handled 16.6 per cent more shipping volume to 24.1 million TEU during the quarter.
The Group's total container throughput in the first nine months of the year rose 13.5 per cent to 64.9 million TEU compared to 57 million TEU in the same period in 2016.
S Korea's Gwangyang port needs govt help to recover lost volume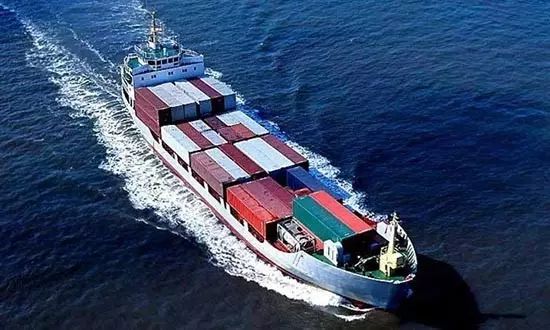 A RULING party legislator is urging that measures be taken to boost rapidly shrinking volumes at South Korea's Gwangyang port, including greater government funding.
Representative Lee Gae-ho, elected from the constituency that includes the southern city of Gwangyang, said the volume of cargo handled at the port has dropped for five years in a row.
"There were less than 2.3 million TEU processed at Gwangyang last year, and the goal for 2.33 million TEU this year is also unlikely to be met," he said during a parliamentary audit, reported Hellenic Shipping News.
The port has been losing business even more sharply in the wake of Hanjin Shipping's court receivership last September, leading to major changes in shipping alliances. This has severely impacted Gwangyang port, where 85 per cent of its cargo arrived through such alliances. The figure plunged to 35 per cent after Hanjin's bankruptcy.
Mr Lee compared Gwangyang port with South Korea's largest port, Busan, which received KRW14.6 billion (US$12.9 million) to help it attract transit cargo, while Gwangyang received KRW5.3 billion. Busan port also obtained KRW3 billion from the city government in assistance, whereas Gwangyang port got just KRW130 million from its own city, the legislator said.
"The government at one point had moved to build a two-port system involving Gwangyang and Busan," Mr Lee was quoted as saying. "There needs to be enlarged state assistance to Gwangyang port to keep the port viable and allow it to grow."
Port of Antwerp's Q1-3 cargo throughput up 3.3pc to 167 million tonnes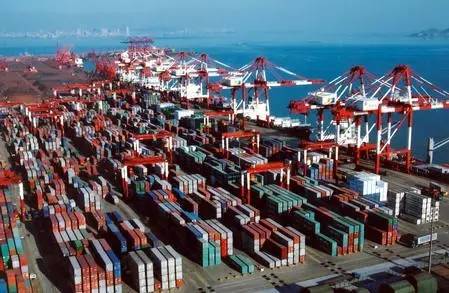 THE Belgium port of Antwerp saw cargo throughput rise 3.3 per cent in the first nine months of the year to total 167.1 million tonnes, compared to the same period in 2016.
According to data from the Antwerp Port Authority, the container sector handled 91.9 million tonnes of cargo over the reporting period, an increase of 3.7 per cent year on year. The growth in volume was attributed to the commencement of new liner services from the port, and the new alliance groupings that launched in April working out to the port's advantage, reported American Shipper.
The port's container business with North America and the Far East rose, while trade with European ports declined.
From January to September, liquid bulk volume rose 2.4 per cent year on year to 54.5 million tonnes, yet dry bulk volume declined by 0.8 per cent to 9.2 million tonnes.
Conventional breakbulk tonnage amounted to 7.8 million tonnes, while ro-ro tonnage totalled 3.7 million tonnes, up 7.7 per cent and 10.7 per cent, respectively, against the same period a year earlier.
(Latest News from the Shipping Gazette shippingazette.com. Subscribe by email today to get free daily news)
Scan the QR code to get the free magazine
Click"阅读原文",to read exclusive news reporting